Teaching Format
---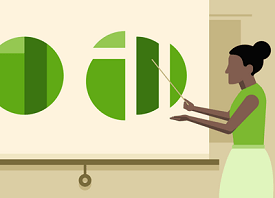 Exact Guidance for Government Job's Exams and school level exams by Sharma G Sir (himself selected in many Government Jobs)
Classroom Coaching
The best format since ever.
Fully Air Conditioned
Technology Enabled Education
---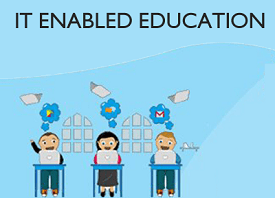 Student Zone
We have created a zone for students and parents on our website. As you login in this zone, you can get the full support:
Check your performance in Periodic Tests
Download Solution of previous year papers
Enquire about the course offerings from KGT Academy
Provide your valuable feedback to KGT Academy
Teaching Methodology
---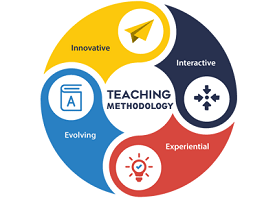 Interactive Classroom Sessions And Absolute Syllabus Coverage
The focus is on making education a two way communication process. We encourage our students to think and not just be interested in cramming a few rote concepts. We also believe in extensively covering the complete syllabus on time, so that students get sufficient time for revision. All the subjects are covered to cater student's every requirement at school and competitive level.
Doubt Removal Sessions
After a topic completion, we conduct Doubt Removal sessions for that topic. A team of dedicated assistant faculties remain available on a regular basis to solve the problems. Back up Classes are planned and arranged for specific students, according to their performance reports, to improve the performance level of such students.
Choice Of Teachers
Our faculty members are specially trained to understand KGT Academy. We provide our students with the benefit to select their teachers so that the student - teacher bond becomes strong which further enhance the result of students. We provide same quality of teachers to all the students irrespective of their batches & students can choose any faculty depending upon their understanding & topic grasping level.
Regular Class Attendance & Result Tracking
Each student's database is maintained which includes attendance record and result of periodic tests. Both parents & students have access to these performance sheets. All students enrolled are required to attend all classroom sessions and test series except under the most unavoidable circumstances. Information about student's absence is provided to his or her parent through SMS or call depending upon the number of days of his / her absence. For a planned absence from any session(s), students are required to intimate the Attendance Management Cell (AMC) of the Academic Department. For an Unplanned absence due to illness etc. a post-factor intimation is required from the absentee students.
Star List
Appreciation and encouragement have a significant impact on student's progress. No matter at what level the student is, a noticeable 30% improvement in his rank is rewarded. So we acknowledge every student's advancement compared to his previous ranking. For instance, a student had 100th rank in previous test and he moved up to 70th rank in next test, then surely it is worth noticing and he or she is rewarded for it.
Star Batch
Student's potential is recognized and then categorized in the 'Distinctive Performers' group which is the 'STAR BATCH' where they are taught in highly focused environment. This enhances their capability and brushes up their talent to the finest levels. This batch consists of the best students & the level of competition amongst them is very high.
Homework Checking
Homework assignments given to the students are checked periodically by a dedicated team of teachers. In case of any non – compliance by students, parents are informed telephonically or by SMS. Individual record file is maintained for each student.
Updated & Advanced Stydy Material
---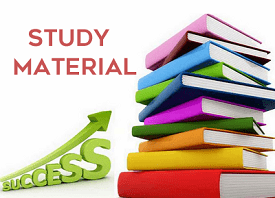 Conceptual Problem Sheet (CPS)
CPS (Conceptual Problem Sheet) including exercise sheets with questions related to current and previous topic is provided to students. This ensures regular revision of previous topic and constant practice of running topic.
Regular Test Series
We conduct Periodic test series to judge and monitor the performance and understanding levels of students. Efforts are made to simulate real exam like scenario, so as to get the students acclimatized to exam situation. Regularly appearing for tests also increases student's speed which is extremely important aspects for all the competitive examinations.
Phenomenal Study Notes
The Study Material covers the core concepts of a topic and has relevant illustrations which help the students understand the basics. Study Material has earned the reputation of being the most up to date, when it comes to latest changes and trends in examination patterns. Exam oriented knowledge- based covering all the topics, to strengthen the fundamental concepts and develop problem – solving skills.
Lucid explanation of every topic via printed notes
Precise description as per latest pattern.
Multi-Level Exercise Sheets with Objective and Subjective questions.
CAREER IN GOVT. JOBS
---
The question, whether to get into the private sector or the government sector can be easily answered: the government sector, of course. Especially, in these days of uncertainty, the one thing that can guarantee everything for a successful and secure career is a government job, the most coveted job these days.
Well, the following are a few advantages, in brief :
Job Security - Unlike a job in the private sector, which is easily affected by recession and in which layoffs is very common, a government job is secure by its very definition.
Salary - Thanks to the 7th Pay Commission, the pay structure of government jobs is now at par with the corporate private sector. This, coupled with the job security, makes any government job irresistible.
Additional Benefits - Unlike the private sector, the government sector gives you a guaranteed pension, a must after retirement. Other benefits include attractive financial services, low-interest-rate loans, etc.
Stability - One quality of a job that everyone dreams of is stability. This is synonymous to a government job.
Promotions - Promotions in the government sector are easier and guaranteed.
Holidays - National and state holidays are compulsorily observed. Leave time for vacations, etc., is freely permitted.
Further Studies - What more! For those who want to enhance their knowledge or improve their skills, the government sector facilitates fully paid higher studies.
Need we say more...A GOVERNMENT JOB IS THE PLUM JOB!